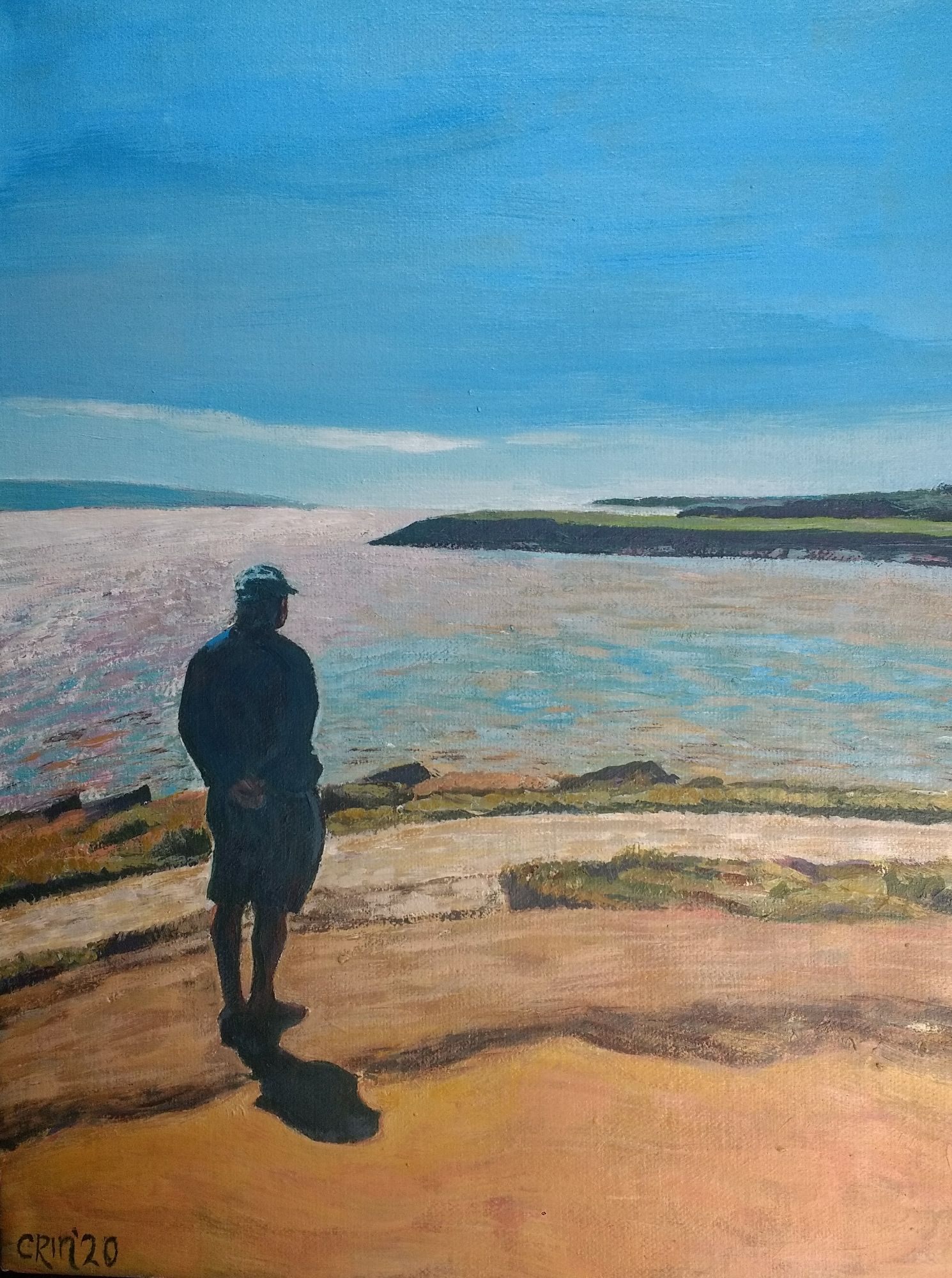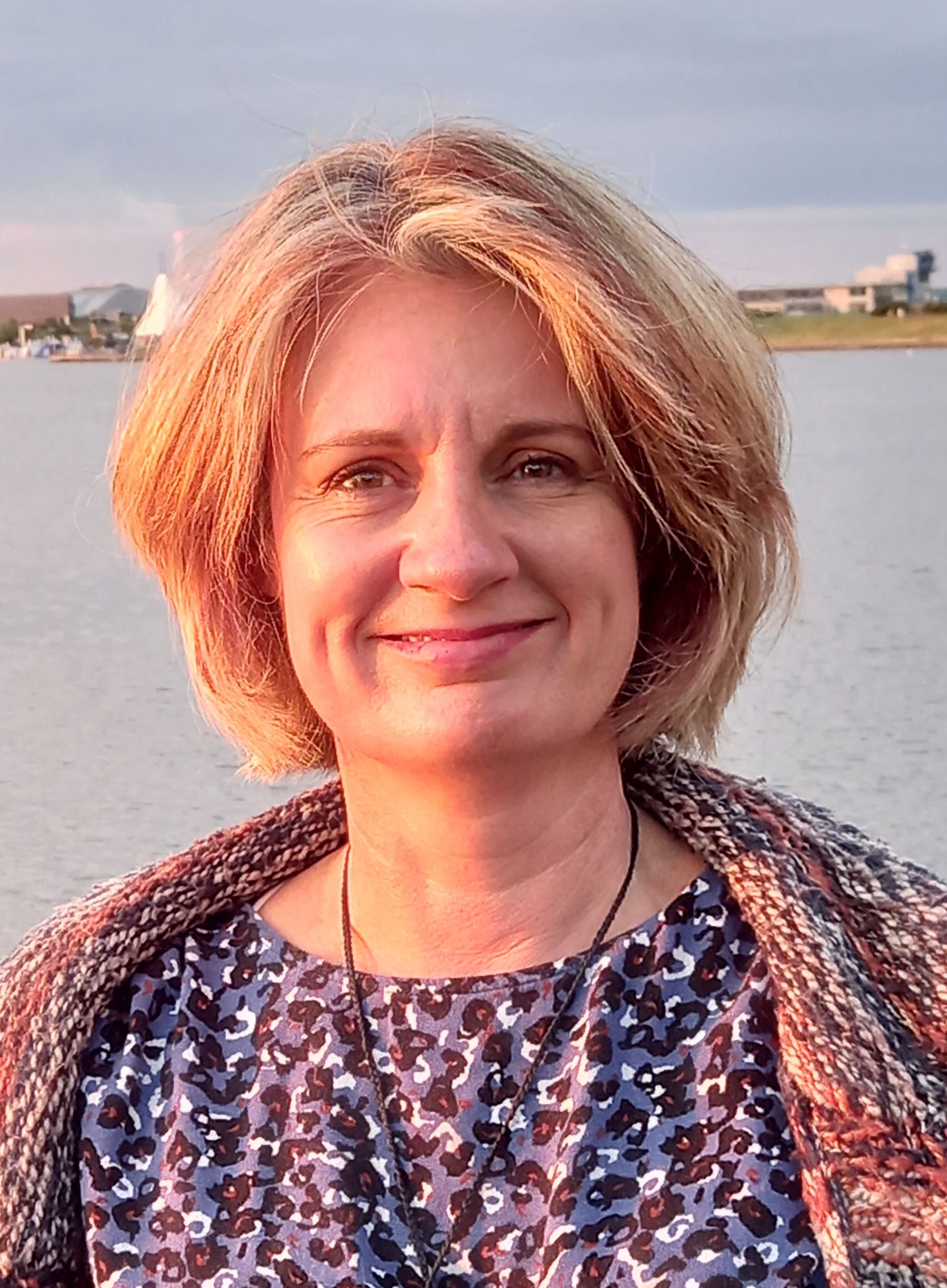 Welcome to Corinna Nicoll Art!
Welsh artist Corinna has been painting since she was a teenager, and has created paintings for her home and for family and friends ever since. In 2020, she decided to start selling her colourful and contemplative artwork as a Penarth-based art business, alongside her other work as a reflexologist (Corinna's reflexology company is Reflex Wellbeing in Penarth, UK, visit www.reflexwellbeing.co.uk to find out more).
She sees the two activities as complementary: through both art and reflexology she can bring something of herself to others, and hopefully inspire feelings of happiness and calm.
Corinna has always been very drawn to certain colours, sunset oranges and reds, and blues and turquoises. She feels colour is what makes the world alive and beautiful. Colours to her represent variety and difference, and many tones of colours together make a rich and diverse world.
Since losing her husband in 2008, Corinna has felt strongly that life is in the ordinary moments, eating icecreams on the beach with her children, singing in a choir, spending time with loved ones...
She is passionate about the energy and feelings of colours and moments of joy that come from feeling connected to life. Moments in life contain beauty in many forms, be it visual beauty, the beauty of togetherness, laughter, fun, new ideas, synchronicities, different elements coming together in harmony.
In her art Corinna wants to show the beauty in the ordinary, and likes to focus on seascapes, streetscenes and contemplation in everyday life. Original artworks and prints are available.
"I realised my breathing altered just looking at it. It was extraordinary."
(purchased 'Lockdown Meditation')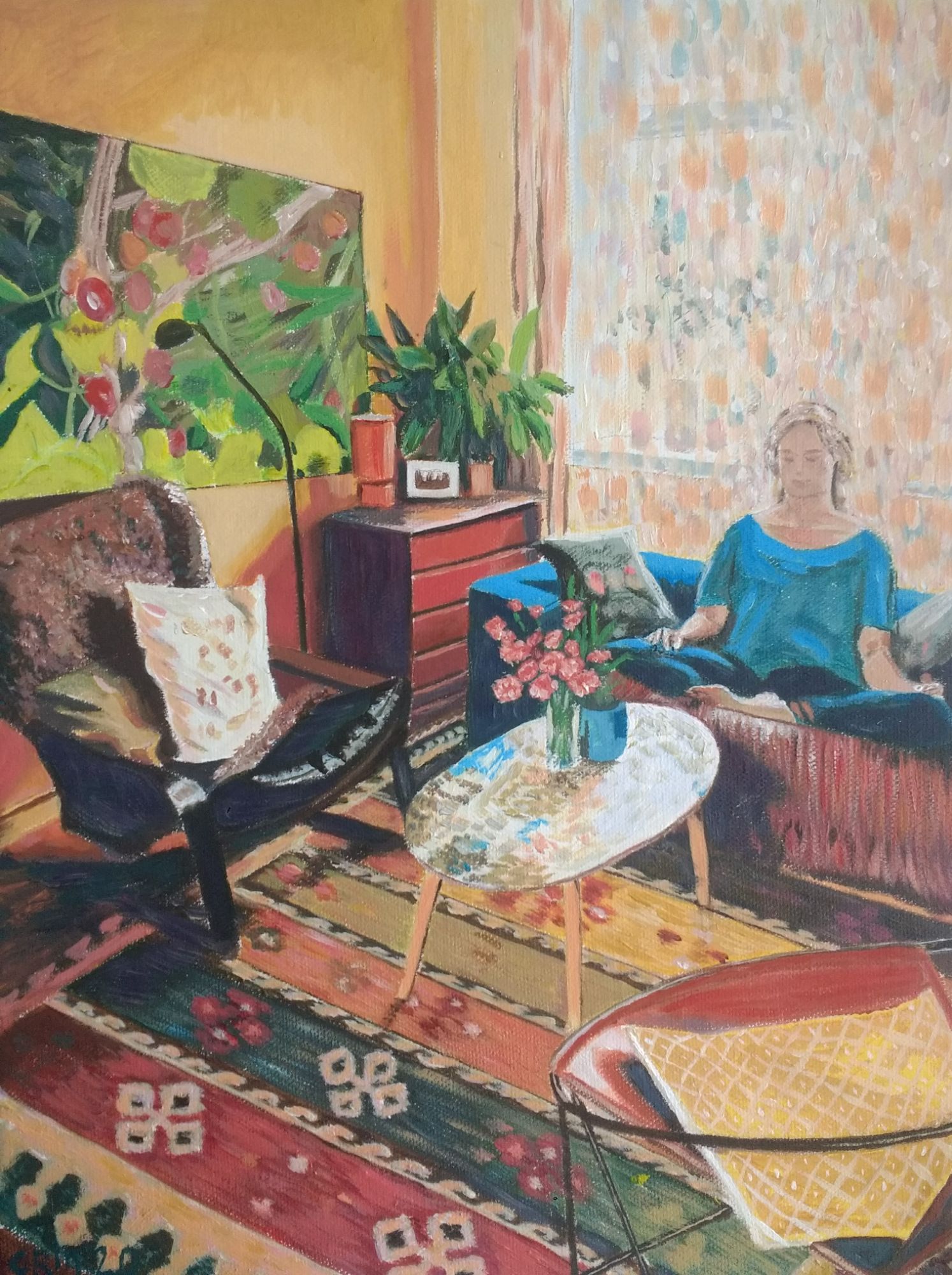 "You have really captured the depth and movement. It makes me smile every time I look at it"
(purchased 'Skipping')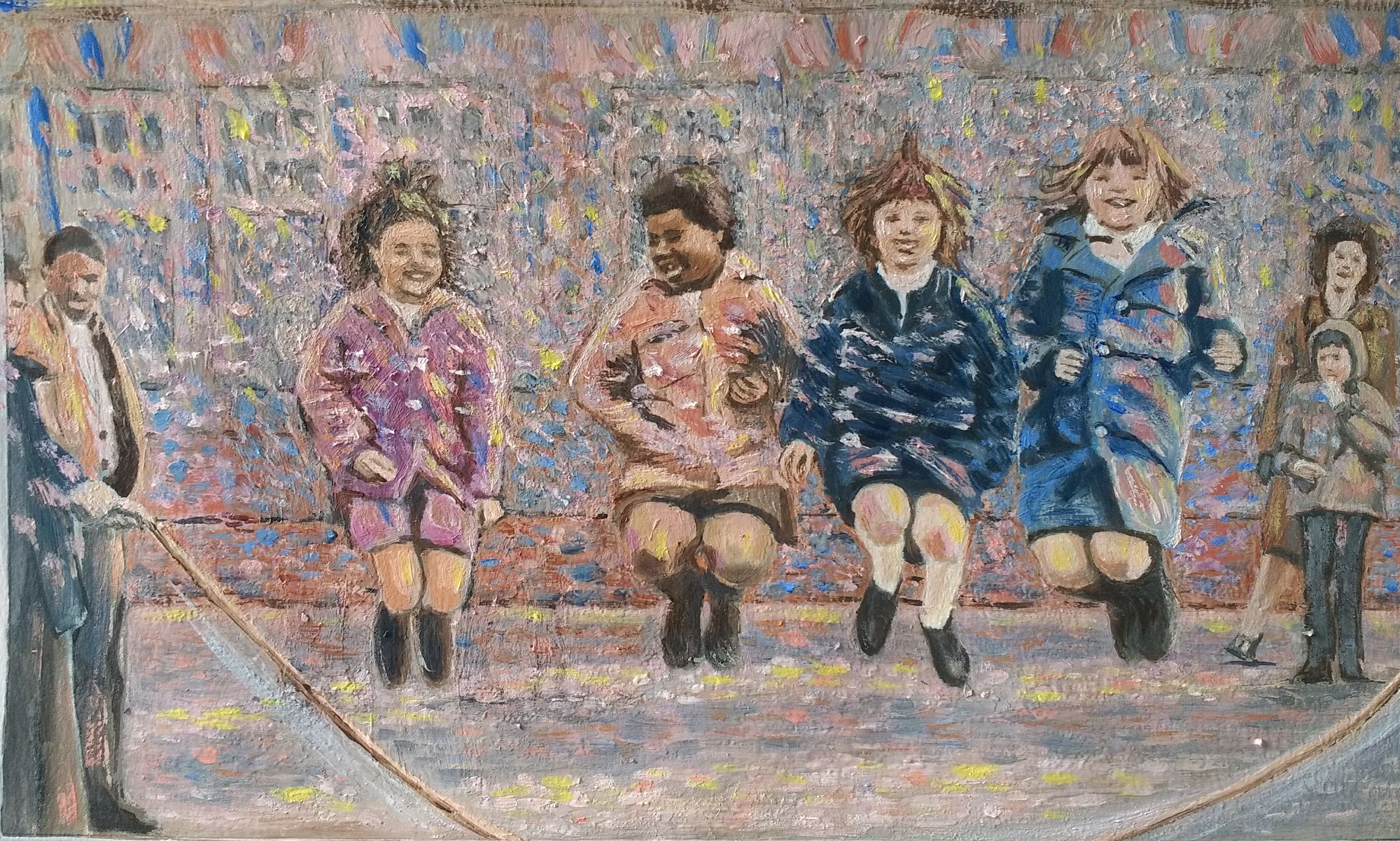 "I saw this painting after a recent trip to the beach and it really captured the colours, light and reflections I saw that day."
(purchased 'Surf Mum')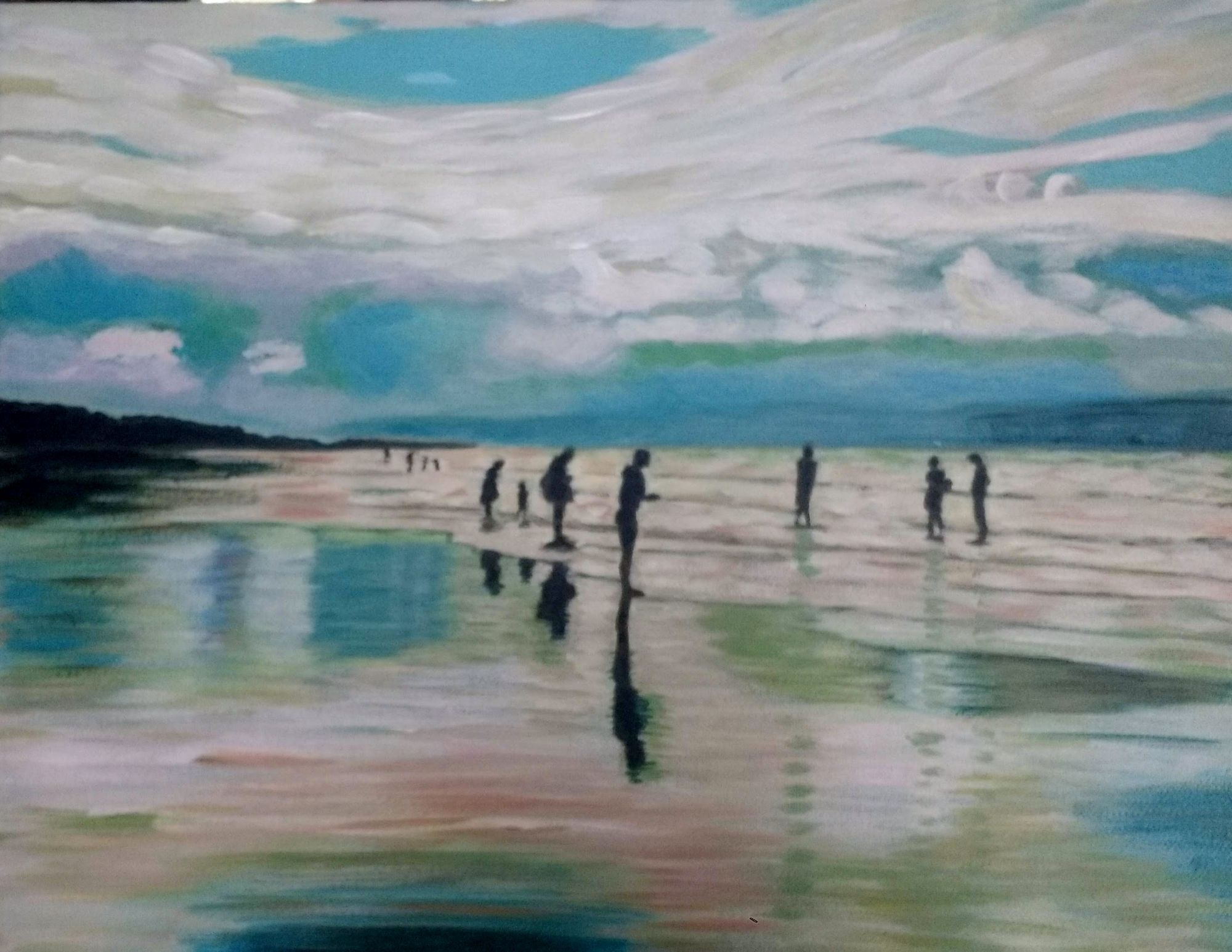 "This takes me back to a time and place which are very special to me. When I pass it, it always makes me smile."
(purchased 'Outside Insole')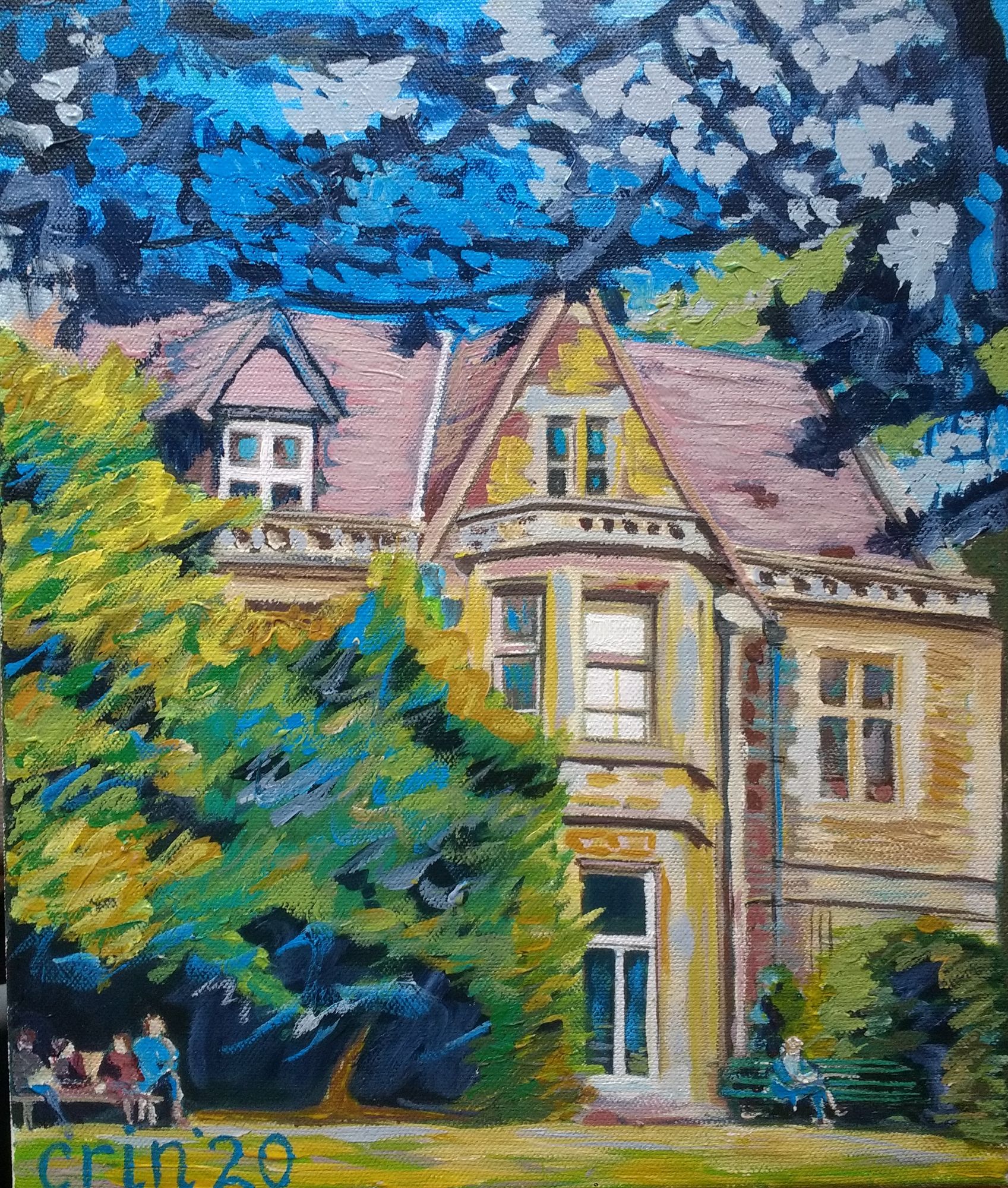 "I love the way it brings light and sunshine into the room."
(purchased 'Dad at Barry Island')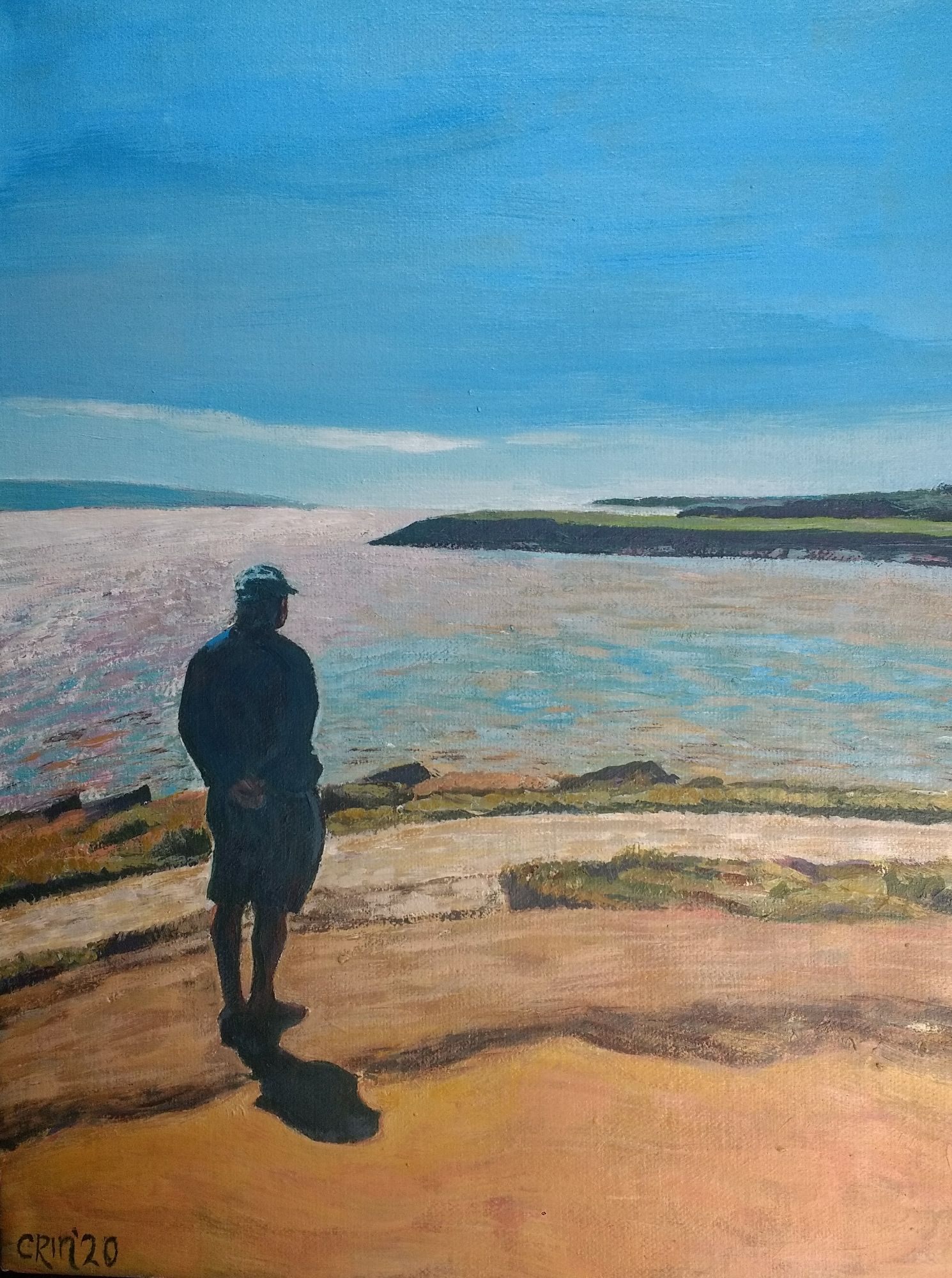 "Your painting arrived this morning, I love it, can't stop looking at it..."
(purchased 'Monknash Dragon')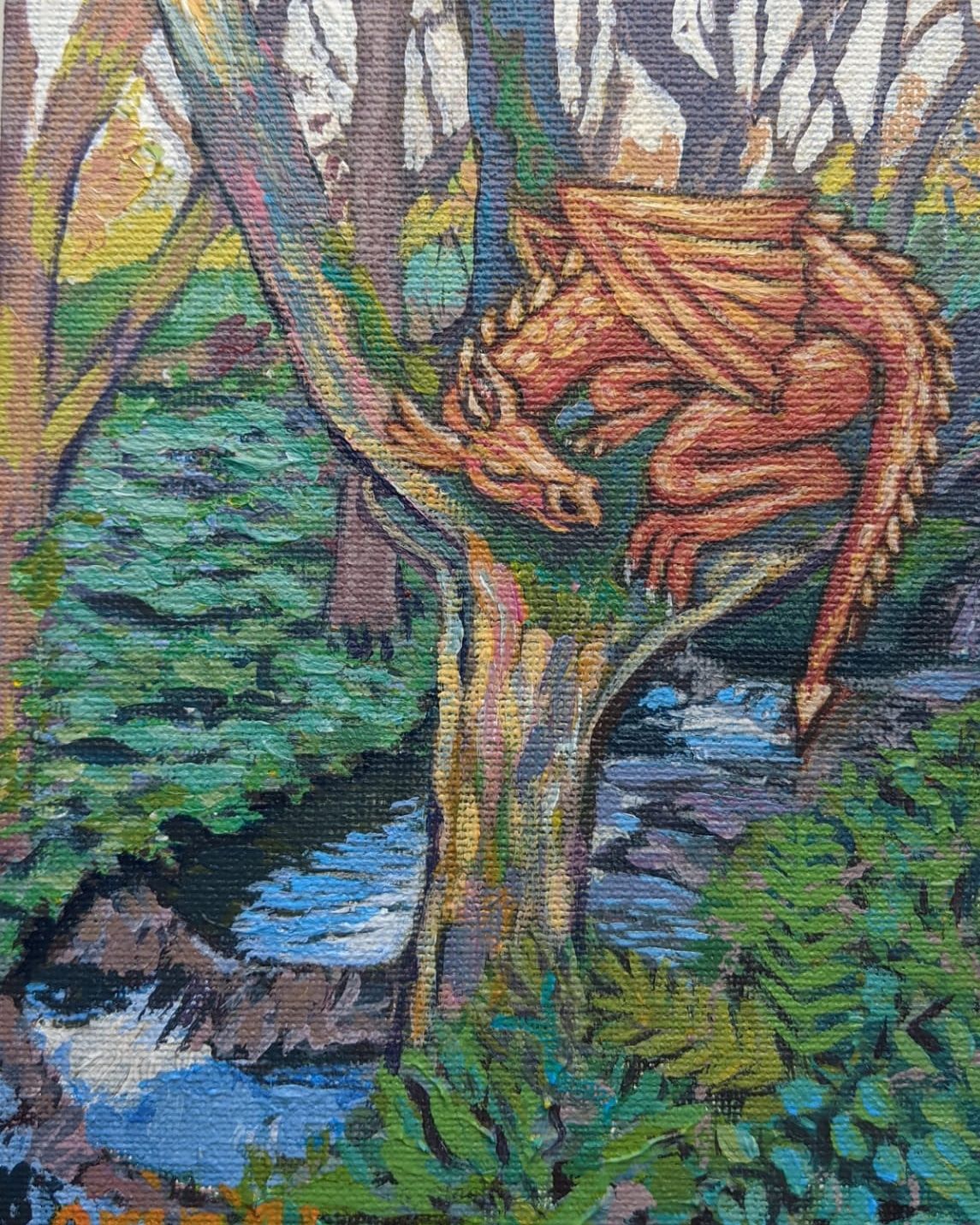 The warmth of sunset colours.....